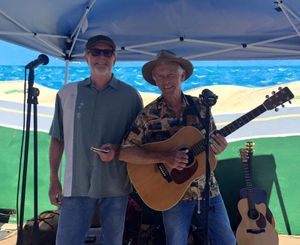 The QuadraTones / QuadraTones Quintet
The QuadraTones Quintet were born out of Ted Waterhouse & his then partner Johnny Johnson's Love of a Big Sound and Good Time Music. With their fellow pros (Dave Block of The JumpJax on Bass & Phil Wimer on Guitar) they continued to expand their repertoire of Jump-Blues, R&B and other high energy tunes. Ace Harmonica player Kevin McCraken has replaced Jumpin' Johnny Johnson who occasionally flies in from retirement in Mexico for a set or two. Drummer Extraordinaire Darrell Voss (Starlight Dream Band) rounds out the Quintet
Check out The QuadraTones at The Secret Garden just off The Bob Jones Bike path or over the green footbridge from Sycamore Spring Resort in Avila Beach.
Upcoming Events
An Exciting New version of The QuadraTones featuring Ace Blues Harp player Kevin McCracken and The Amazing Phil Wimer on Guitar & Vocals. The legendary Darrell Voss on Drums. Come check them out!
Coming Back to The Secret Garden @ SycamoreResort
Starting March 2023
Thursday, March 16th    3pm to 6pm
See you then!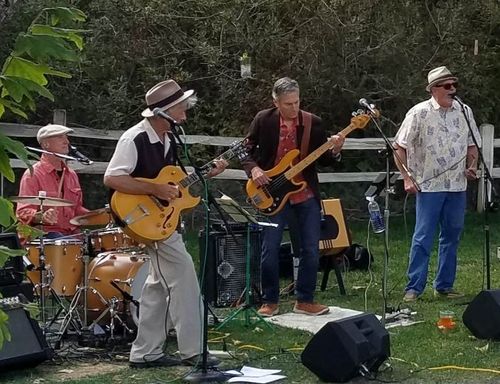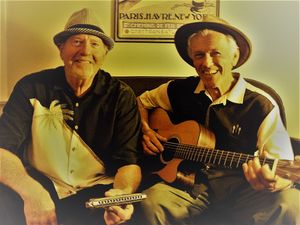 Dixie Chicken (Little Feat)
She Caught the Katy (Taj Mahal)
Ophelia (The Band)
Rock 'n Roll (Led Zepplin)
Roll Over Beethoven (Chuck Berry)
Into the Mystic (Van Morrison)
Blue Suede Shoes (Carl Perkins/Elvis Presley)
Folsom Prison Blues (Johnny Cash)
Love in Vain (Robert Johnson/Rolling Stones)
Shaky Ground (The Temptations) 
Baby Took a Limo to Memphis (Guy Clark)
Highway 61 Revisited (Bob Dylan)
Ring of Fire (Johnny Cash)
Spider and the Fly (Rolling Stones)
T Bone Shuffle (T-Bone Walker)
Honky Tonk Blues (Hank Williams)
Smack Dab in the Middle (Count Bassie/Ry Cooder)
She's Tough (The Fabulous Thunderbirds)
Iko Iko (Doctor John, etc)
Blood Shot Eyes (Asleep at the Wheel)